SOSUSK is meant to face the pivotal challenge of mobilising a transnational population of European young Neither in Employment or in Education or Training (following NEETs), providing them with social and green entrepreneurship skills and competences: the purpose is to ease their match with sustainable opportunities for employment or self-employment.
The SOSUSK partnership firmly believes that, even more in the current hard times, investing in decent job creation in the green and social entrepreneurship sectors, as well as in digital education and training opportunities for the youth, will contribute to the development of more prosperous and stable societies. For this purpose, the partnership will be working on innovative learning and training opportunities willing to empower ─ in an inclusive way ─ a large network of NEETs, youth organizations, and career services. With the ultimate goal of bringing out and enhancing the European NEETs entrepreneurial talents.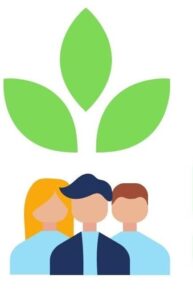 THE EUROPEAN COMMISSION SUPPORT FOR THE PRODUCTION OF THIS PUBLICATION DOES NOT CONSTITUTE AN ENDORSEMENT OF THE CONTENTS WHICH REFLECTS THE VIEWS ONLY OF THE AUTHORS, AND THE COMMISSION CANNOT BE HELD RESPONSI­BLE FOR ANY USE WHICH MAY BE MADE OF THE INFORMATION CONTAINED THEREIN.
ERASMUS+ , Cooperation partnerships in youth, 24 MONTHS (JaN 2022 _ JAN 2024)
PROJECT NUMBER – 2021-1-EL02-KA220-YOU-000029015