Andreas Stefanidis
Olympia Amvrazi
Vicky Axaopoulou
info@akep.eu
Academy of Entrepreneurship
The Academy of Entrepreneurship (AKEP) is a non-profit organization founded in 2007 by the historical Educational Association of Athens "HFAISTOS". AKEP is a non-formal training organisation that works as a training hub of private and public initiatives related to entrepreneurial skills development for youth, job seekers, NEETs, VET& Adult trainers etc. Since 2010, AKEP has successfully implemented more than 35 EU projects and is one of the Intermediary Organizations for the 'Erasmus for Young Entrepreneurs' programme.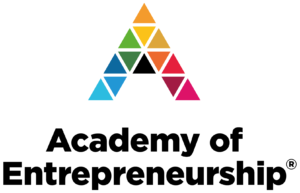 Breza Youth Association (HR)
Breza Youth Association (HR) is a non-profit, non-governmental organization that provides support to disadvantaged youth with behavioural issues and at the risk of poverty who are leaving social care institutions by working with families, public authorities, and other organizations through a variety of activities, including local and European projects. It brings to the project its experience and expertise in the implementation of events with and for young people to engage the local community.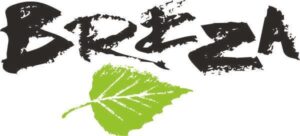 Suzana Vargović
vargovicsuzana@gmail.com
Ana Delimar
delimar.ana@gmail.com
Shared mail address
mladizazemlju@gmail.com
Erica Giovanetto
euproject1@ccitabel.com
THE BELGIAN-ITALIAN CHAMBER OF COMMERCE
The Belgian-Italian Chamber of Commerce is a non-profit association under Belgian law founded in 1950 to foster contacts between Belgium and Italy. The Chamber is recognized by the Italian Government and it is part of the Assocamerestero, the Italian Chambers of Commerce Association abroad, composed by 78 Chambers worldwide. The Belgian-Italian Chamber of Commerce is the point of reference par excellence for any company willing to promote its own business and widen its network in Italy and in Belgium. The Belgian-Italian Chamber of Commerce is the partner responsible for the dissemination strategy of the eLead project.

GLOCAL FACTORY is an Italian Social Cooperative working on social innovation at National and European level. GF with its team of 12 members, co-operates with schools, universities, vocational training centers, local institutions in the following areas:
social, educational and occupational inclusion of vulnerable people

innovation in contents and methods in formal, non-formal and informal learning processes, for young and adult people

migrants and NEETs inclusion

promotion of social economy and sustainable development

Cristina Demartis demartis@glocalfactory.eu
Maria Elena Romanini romanini@glocalfactory.eu
The Faculty of Economics at the SWUNR, was founded in the autumn of the 1991 and became one of the first accredited faculties of economics in Bulgaria. And in 1998, by decision of the National Agency of Evaluation and Accreditation of the Republic of Bulgaria, the Faculty and the majors of "Finances", "Accounting and Control" and Management" were accredited for a five-year period.
The Faculty of Economics of the South-West University "Neofit Rilski" has in its structure departments:
ARES'EL is a non-profit organization founded in 2010, with headquarters in Ploiesti, in Romania. The main purpose is to increase the participation of young people in social life in all its forms. Its target group is made up by young people with reduced opportunities, especially Roma from urban and from disadvantaged rural areas. Since its beginning, ARES'EL gave support to Romanian local institutions and gained a good experience in designing and implementing EU projects on social inclusion and for youth. ARES'EL is a founding member of the Prahova County Foundation for Youth.

Tommaso Busini
busini.tommaso@gmail.com
Cristina Lunca – President
cristina_lunca84@yahoo.com

Ms Ayse Yildiz

ayse@mobileadventure.pl
Mobile Adventure Sp. ZO.O
Mobile Adventure (MOBAD) was established in 2016 as an enterprise in youth, sport and technology in Warsaw, Poland. MOBAD has 3 main expertise areas: Outdoor Education, Sport and Technology.
MOBAD has a team and has developed several intellectual outputs for projects; interactive guides, e-books, online training and mentoring platforms, gamification-based learning programs and mobile apps which increase the entrepreneurship skills of young people and vocational capacity of professionals.


THE EUROPEAN COMMISSION SUPPORT FOR THE PRODUCTION OF THIS PUBLICATION DOES NOT CONSTITUTE AN ENDORSEMENT OF THE CONTENTS WHICH REFLECTS THE VIEWS ONLY OF THE AUTHORS, AND THE COMMISSION CANNOT BE HELD RESPONSI­BLE FOR ANY USE WHICH MAY BE MADE OF THE INFORMATION CONTAINED THEREIN.
ERASMUS+ , COOPERATION PARTNERSHIPS IN YOUTH, 24 MONTHS (JAN 2022 _ JAN 2024)
PROJECT NUMBER – 2021-1-EL02-KA220-YOU-000029015