Good practices and analysis on innovative digital learning methods
The first analysis report on Innovative Digital Learning Methods for Green and Social Entrepreneurship has been published. It represents the results of the collection of good practices carried out by all partners with the purpose to identify, analyze and assess existing good practices in promoting disadvantaged youth inclusion and community building.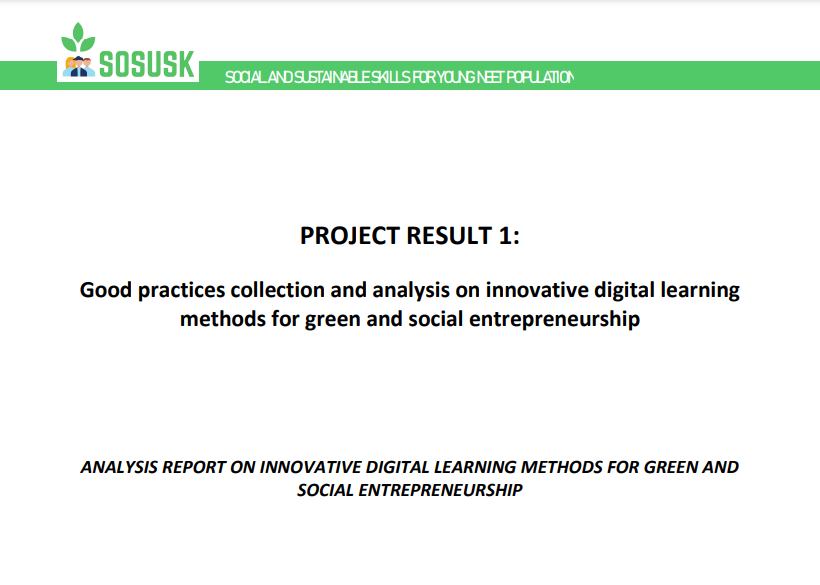 This information is intended to help the consortium first set a common ground of knowledge in the field of education of green and social entrepreneurship. The best practice identified and the results from the analysis will further allow to development of innovative and tailored learning tools that will fit the current gaps in the specific area of intervention, proposing new tools that will respond to the needs expressed by the target market.
In the methodology adopted, the partners have tried to extrapolate and determine, objectively and transparently, what
are the elements and factors of the good practice that can define its degree of sustainability transferability, such as the ability of the good practice to be used as a model for different contexts from those for which it was made.
To learn more, check the full report in the Results section.